the experience
of ochres and earths,
serie of eco-materials
2020
As most of the colours come from the petrochemical industry nowadays, I decided to take a renewed interest in natural pigments such as ochres and earths. These clays, more or less rich in iron oxides, are raw, economic, eco-friendly and available on all continents. As part of a design residency at the cultural center
ARCADE Design à la campagne
®
, the company
Solargil
®
, last extractor of ochres in Burgundy (France), offered me their support in this project. I combined ochres and earth pigments with exclusively natural and raw binders such as flour, linseed oil, gum arabic, plaster, agar-agar* or potato starch. I then created a repertoire of colours and materials, playing with gradations and stratas, a nod to the geological origin of ochres and the phenomena of sedimentation.
*Agar-agar experiments carried out with the designer Violette Vigneron and her project
Souci
.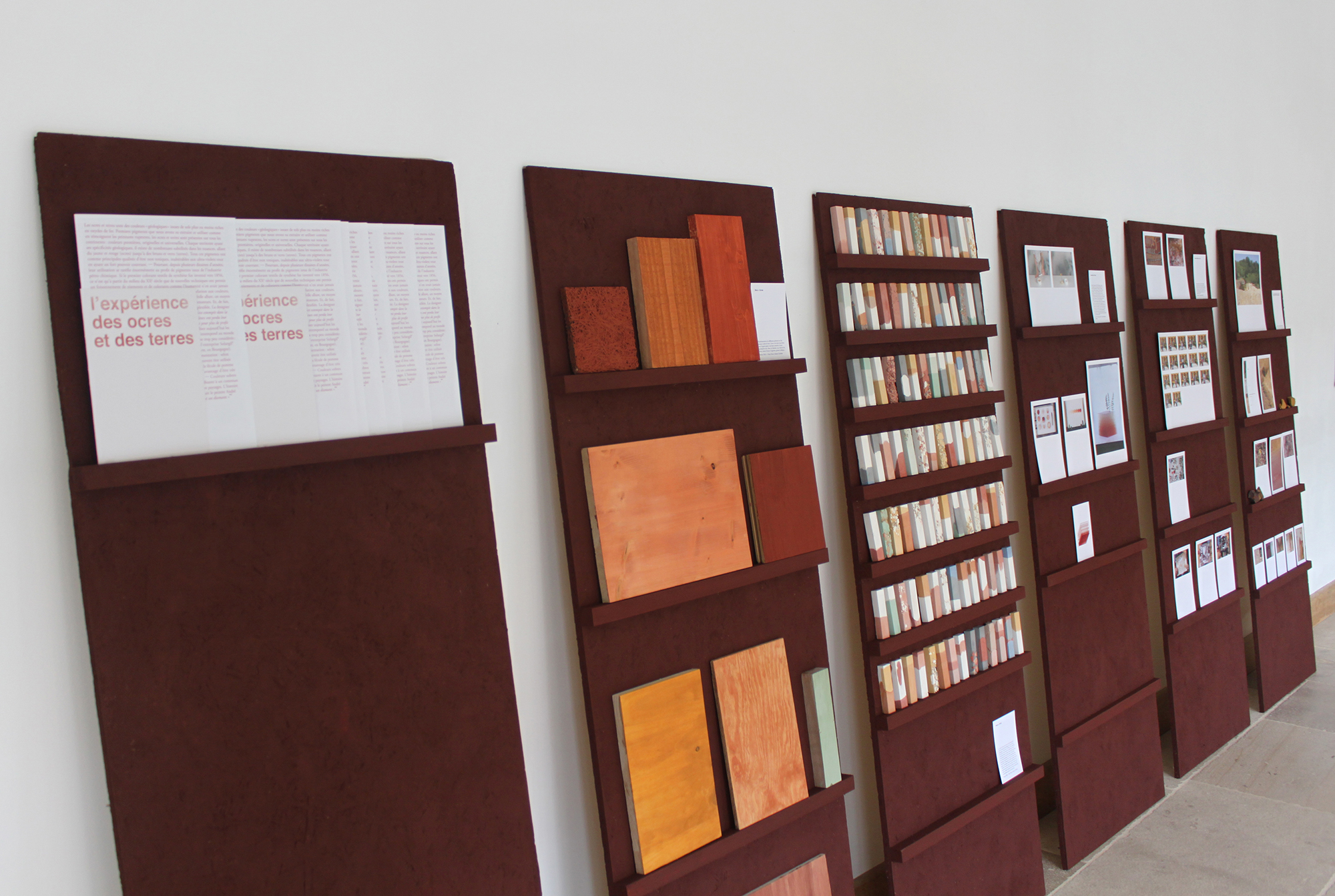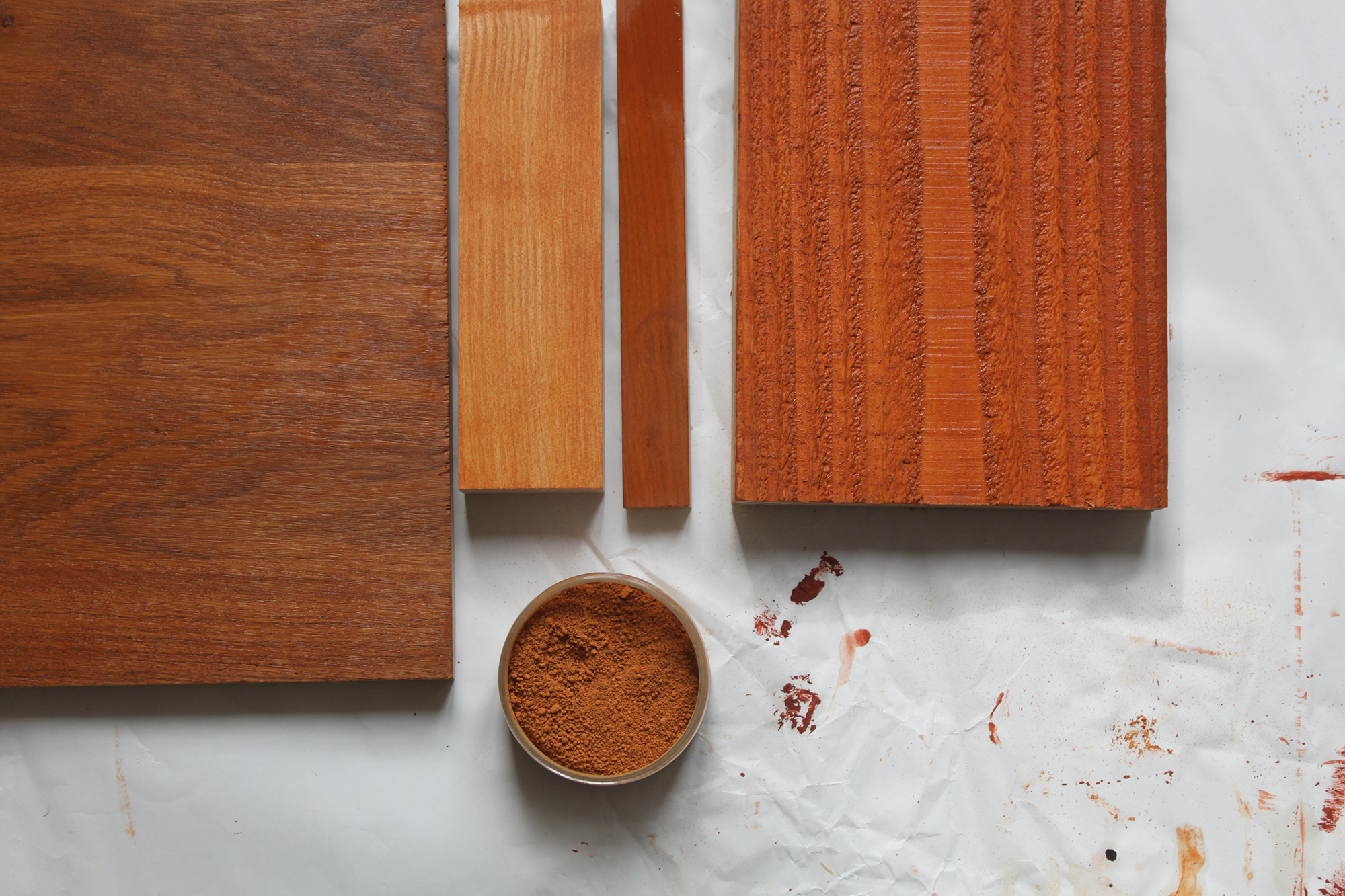 Experiments with the designer Violette Vigneron
Experiments with the designer Violette Vigneron