Abstraction(s),

ARCADE Design à la campagne®
invited me to curate, alongside with Édith Bricogne, an exhibition about simple geometric shapes throughout textiles, objects and works of art.
photos: ©Elisabeth Leersen


Le commun
magique,
Jean Dubuffet described some artistic forms as "small works of nothing at all, quite concise, almost unformed, but sounding very strong". The book (master thesis) is a reflexion on these unsophisticated drawings, paintings and sculptures.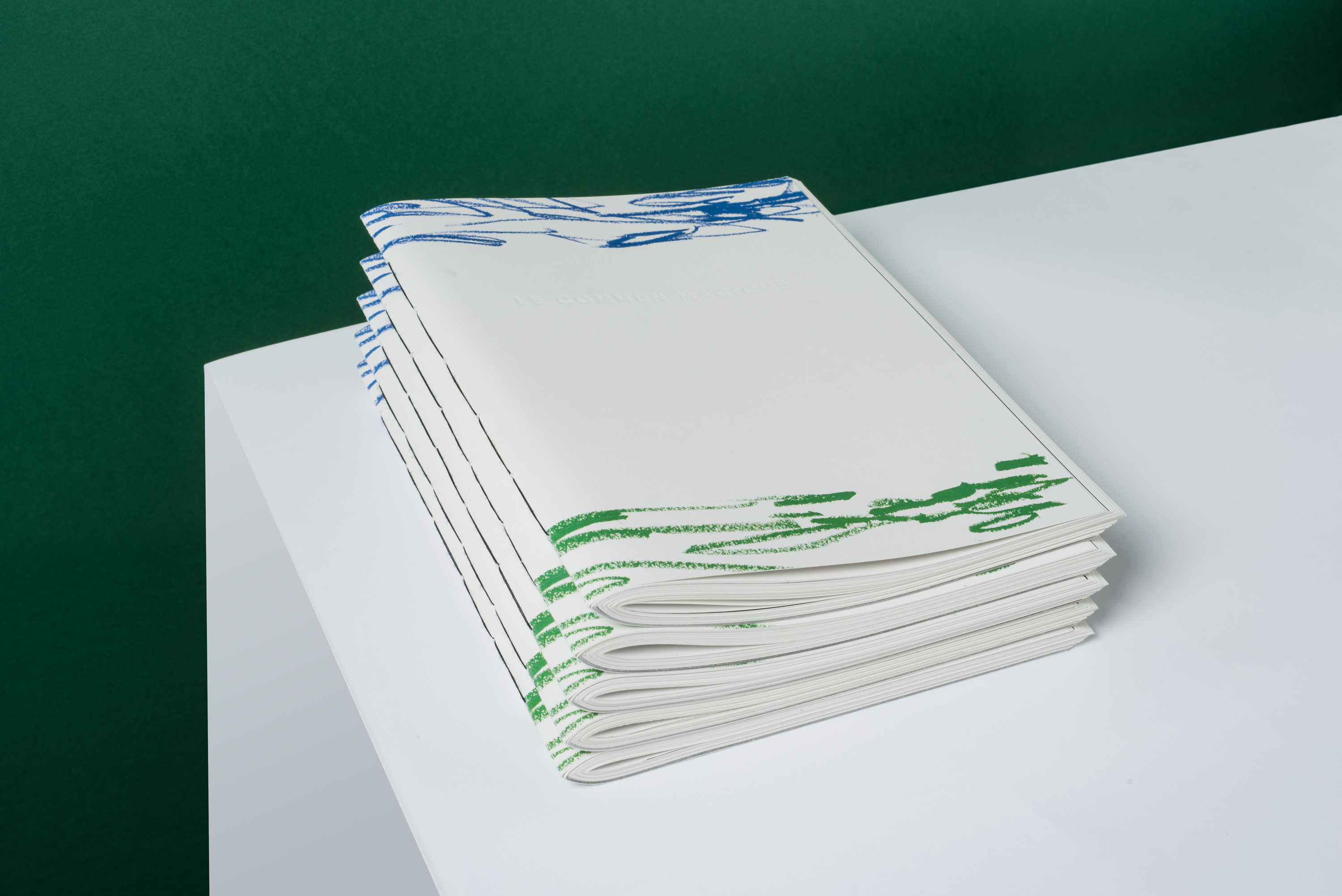 photos: ©Véronique Huygue


Drawing your dreams
,
Personnalised bed linens for
Camif ÉDITION
, a French furniture brand engaged in local and eco-friendly production.
Surface, light and color,
Inspired by Henri Matisse's painting Luxe, calme et volupté, this weaving is composed by many coloured segments randomly positioned on the white surface (just one thread is used with many sequences of bright colours). Special design for the international company Saint-Gobain Adfors.
photos: ©Véronique Huygue
rgb
,
A collection of projects organised in three colours (
Red, Green, Blue
) which inspire me as a material and colour designer.
écrin
,
Small bag in plywood designed for the
Louvre boutique
to celebrate a new gallery in the museum dedicated to the 18
th
French century.
photos: ©Véronique Huygue
Le bonhomme sans tête et autres sornettes,
An illustrated book with ten short and absurd stories.

~ 2012

photos: ©Véronique Huygue